Wall Street and Beijing: An Unholy Nexus?
There is much to cause concern regarding the Chinese economy. Yet, why are American investment entities so bullish about its markets?
The news coming out of China points to deep-rooted economic troubles, and Beijing's new regulations make for an uncertain business environment. Yet, Wall Street is bullish on Chinese stocks!
For those who have been watching the world market news, this is something of a paradox.
Here is what we do know: The "world's factory" is slowing down. Its shoddy foundations can no longer sustain the growth it put forth at the turn of the millennium.
China's manufacturing activity shrank despite the reopening of business after pandemic restrictions. Purchasing Manager's Index (PMI) fell below the critical point to 49.6 September. The country is facing an acute power crisis which will further impact its industrial output.
The Morgan Stanley Capital International (MSCI) China Index is down to nearly 16% this year.
The massively leveraged real estate sector, which contributes close to a quarter of the GDP, is beginning to crumble. Evergrande is only the tip of the iceberg. Luxury real estate developer Fantasia Holdings defaulted on a $206 million U.S. dollar bond payment, confirming fears that the troubles run deep. The aftershocks of these events will be felt across the financial sector and reflect in the commodity markets.
Beijing's Communist agenda – the sweeping restrictions and regulations across sectors – announced at random intervals consistently make waves across the markets. Last year, it blindsided the education domain, stipulating that the $100 billion industry should be turned into non-profit entities.
Further, China's aging demographics and sluggish population growth will affect both the country's GDP and the global GDP.
The pandemic has starkly called into focus the skewed reliance on supply chains heavily reliant on China. Coupled with Beijing's regulations, systemic opacity, rising labor costs, and power curbs, there has been a mass exodus. Many market giants, including Samsung, Hasbro, Apple, Nintendo, and GoPro, are moving some of their facilities out of the country.
The factors mentioned above would dissuade any investor from entering the Chinese markets or, at least, be wary of its volatility. The nearly 16% drop in MSCI China Index is a clear indicator of the inherent weakness in the economy.
Yet, Wall Street is pushing Chinese stocks and bonds with great enthusiasm. JP Morgan and Goldman Sachs urge investors to increase their exposure to Chinese stocks and bonds, stating that they should be better represented in global portfolios. Beijing's hand is overtly visible in the enthusiasm and confidence among the world's top investment entities. In late July, the deputy chairman of China's securities regulator met with executives of BlackRock, Goldman Sachs, and other firms at the height of a market sell-off. The agenda was to reassure these influential moneymen that Beijing's regulations would spare their investments.
Since then, New York-based BlackRock has announced that it had raised US$1 billion with its first mutual fund in China at the beginning of September. Considered the world's biggest asset manager, it "is the first foreign company to be allowed to solely market its own mutual funds in China following a change in rules by Chinese regulators and is expected to be joined by other foreign competitors soon."
Before the pandemic, it was estimated that top US banks had a combined $70.8 billion of exposure to China. Despite political tension between the governments, financial investors are eagerly looking forward to the opening of China's $45 trillion financial markets. Even with the high risk, due to the size of the market and potentially lucrative deals, no large or mid-cap investor wants to upset Beijing.
The nexus between the Chinese authorities and American bankers is nothing news. Back in 2016, JP Morgan was fined $264 million by American regulators for hiring children of Chinese officials to secure Asia-Pacific business.
The numbers do not inspire confidence. China's overall debt was 270.1 percent of GDP at the end of 2020, and outstanding foreign debt was US$2.4 trillion. Many of Beijing's policies are skewed towards debt reduction and better business practices. This is likely to result in a significant restructuring of sectors like real estate and banking in the short term.
There is little to back up the optimism shown by U.S investment houses regarding Chinese markets. But, there is one possible explanation.
Some analysts believe that Beijing is proactive in tackling issues that are troubling other governments. For instance, many leaders have been grappling with defining anti-competition practices among conglomerates and formulating laws to limit the practice. Growing monopolistic tendencies of multinational, internet-based behemoths have been worrying many administrations. Consumer rights, area of jurisdiction, and data mining &protection are other vital issues troubling many countries.
Small and tentative steps have been taken by other governments to address these issues. Most have been met with little compliance and, often, counter moves. New rules and regulations will have far-reaching implications on many business models thriving in the U.S.
Beijing is an authoritarian regime that can impose restrictions and regulations at will. A few analysts think that the corrections in the Chinese markets are a temporary response to these, the kind which will be felt in other markets sooner rather than later. A shake-up in E-commerce platforms and debt-leveraged sectors is inevitable as governments define and bring these new business models under their gambit.
That said, the fact remains that geopolitical tensions have been steadily increasing in the region, primarily due to China's hegemonic policies. Political intervention and opacity are inherent in the countries business world. The Communist regime wants control over every facet of its economy. Big and small investors should take Bejing's overtures with a grain of salt.
---
ICYMI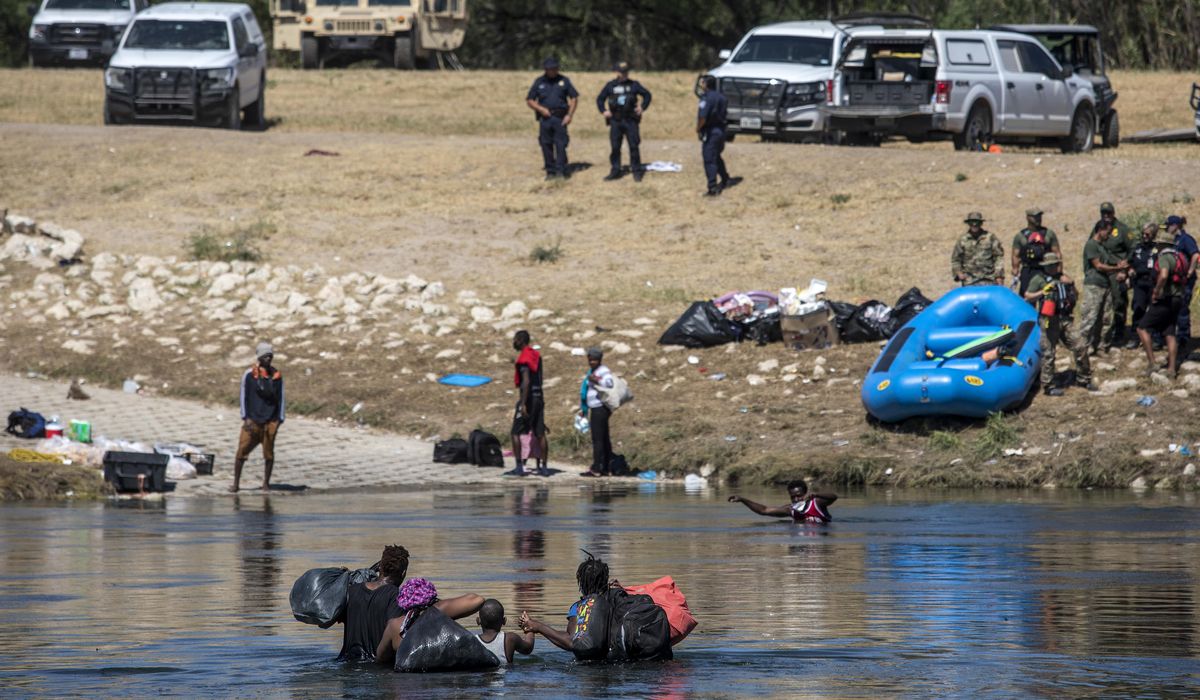 ---
---
TIPP Takes
Chinese government-controlled media has threatened Australia with further trade strikes after former prime minister Tony Abbott accused Beijing of bullying Taiwan.
China Daily, managed by China's State Council Information Office and is seen as a forward indicator of Chinese government international positioning, said in an editorial that Abbott's visit to Taiwan last week was a provocation that had smeared the mainland.
The world's second-largest economy, China, is running out of Australian exports left to strike that would not harm its economy. Last week it started accepting some shipments of Australian coal because it is running low on fuel to power its economy.
It has also left iron ore worth $13 billion a month, untouched as it looks to steel its post-coronavirus economy through infrastructure and construction.
However, Australia's $4 billion-a-year Chinese international student market remains vulnerable as education agents report that students want to finish their Australian degrees, but few new ones sign up.
---
Smugglers evade U.N. nuclear sanctions by using small ships and offloading the coal at sea.
Powerful government organizations run the trading companies that smuggle the coal.
The ship-to-ship transfers help smugglers evade U.S. satellite image surveillance of North Korean ships.
North Korean coal is inexpensive and high quality, so many Chinese trading firms are buying up as much as possible.
The coal can fetch U.S. $50-60 per ton, and each of the Kumgang Company's ships can carry between 1,000 and 2,000 tons, much cheaper than the $200 per ton it costs for China to get coal on the international market.
---
The exercise comes as Israeli officials reportedly seek assurance that the Biden administration is ready for joint operations should nuclear negotiations in Vienna fail.
The two-day exercise includes Iran's Khordad air defense systems and unmanned drones, missiles, radars, and electronic and cyber warfare systems, according to Iranian state news.
The show of force comes as Israel's Foreign Minister Yair Lapid visits Washington to discuss options with the Biden administration should stalled multinational negotiations in Vienna fail to halt Iran's nuclear program.
The Biden administration has made a return to the deal central to its Middle East strategy, as top policymakers look to disentangle the U.S. from the region's complex rivalries to focus on competing with a rapidly rising China.
Iranian officials have insisted their Islamic government views the use of a nuclear weapon as religiously forbidden and say the country's nuclear program is for peaceful purposes. Still, the country's leaders have vowed to defend their country against foreign attacks.
---
Whether or not climate change contributes to more powerful Pacific storms, a new research center wants to better understand the threats they pose and utilize the energy they generate.
Scientists are exploring many ways to reduce the power of typhoons. One particular approach under consideration is the injection of a large amount of ice or other cooling elements into the eye of the storm, thereby reducing the pressure and the intensity.
Another proposal under consideration is deploying a fleet of remote-controlled ships into a storm to gather and store energy from wind and undersea turbines. One estimate has suggested that the energy produced by a major typhoon could meet the global demand for energy for one month.
The agency is expected to soon deploy research aircraft to gather data on typhoons and, ultimately, commence "real world" experiments on storms.
Comments
Sign in or become a tippinsights member to join the conversation.
Just enter your email below to get a log in link.
Join the newsletter to receive the latest updates in your inbox.